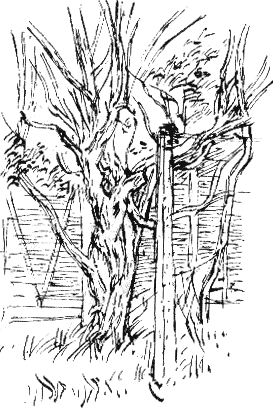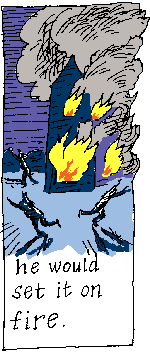 A family gathering means that I meet up with George, aged 7, my great nephew (that's him in the sketch, below left, when he was a year younger). At a previous family party he and I collaborated on a story, Firefeet. George improvised the story - and for once I was careful not to prompt him, or discuss the plot with him, it was entirely from his own imagination - and I drew the illustrations as the story progressed. George kept the original copy, which was just on a piece of folded scrap paper but I was so haunted by the tale that I wrote it out again from memory, redrew the illustrations, coloured it in Photoshop and printed out a few copies on my colour printer.
I manage to escape from collaborating on another work of fiction today as George and I get involved in discussing the art materials we carry with us. He's got a tiny pack of crayons that he was given at the Hard Rock Café in Leeds but he thinks I wouldn't like drawing there as the music is so loud.


I show him my new Pilot Parallel Pen and, to demonstrate it, draw the elder tree in next door's garden. The parallel pen has a broad chisel-shaped nib but it is designed so that you can use the edge of the nib for fine lines. It is intended for calligraphy but, for certain subjects, it is fine for drawing too. The ink is water soluble, even when it has dried on the paper.

Richard Bell, richard@willowisland.co.uk