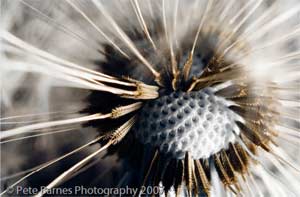 I haven't seen any Fly Agaric yet this year, but then I haven't been out as much as I'd like. It often grows it near birch, for instance, by the canal upstream from the Navigation Inn and the old railway, where there are silver birches between the canal and the river.
Local photographer Pete Barnes has been asking me where he can find this species. Pete's portfolio ranges from people to pets but it's his landscapes and macro-photography that I find most interesting: he's got an eye for a design and the ability to make a striking image from something as commonplace as a dandelion clock (right).
Can't wait to see what he makes of the magic mushrooms!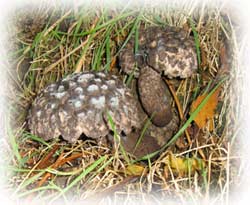 On the first of October, the Yorkshire Naturalists' Union had the last day of it's 2007 Autumn Foray, this year based on Wakefield. The conditions were bad in Stoneycliffe Wood but there were 12 fruitbodies of the 'Old Man of the Woods' (left, in a photograph by Alan Braddock) - a fairly rare bolete, formerly on the Red Data List, quite close to one of the main paths.
The Mug Mill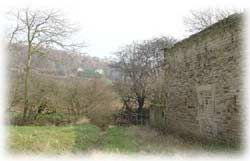 I've been asked if I know anything about old Mug Mill located on Smithy Brook south of Thornhill Edge. When was it built and who built it? It is a ruin now but it appears on a map of 1855 when it was used for milling corn. My correspondent believes that it once belonged to a Mr. Thomas Whiteakers who paid taxes on a corn mill in the Thornhill area in the 1670's.
Wakefield Archives have found it on Thomas Jeffries' map of the County of York (1772) where it labelled as 'Mug Mill' and represented as a windmill-type structure. A windmill in roughly the same location appears on maps by John Speed (drawn 1610) and on a map by John Saxton (drawn 1577), however they are not labeled as being 'Mug Mill'.
It seems unlikely that a windmill would ever be built in a valley bottom, right next to a water supply.

The photograph Thornhill Edge from the ruins of Mug Mill (right) is taken from the Geograph website
© Copyright Donald Wilkinson and licensed for reuse under this Creative Commons Licence.