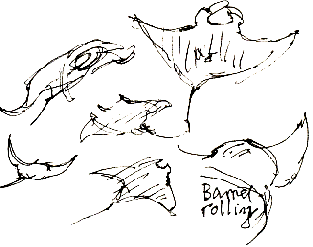 Jimmy and the Mantas
Richard Bell's Wild West Yorkshire nature diary, Wednesday, 11th November 2009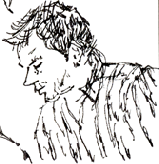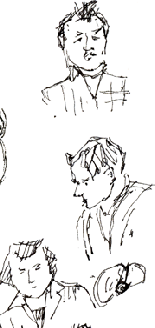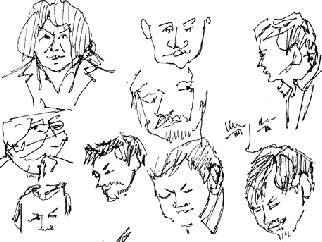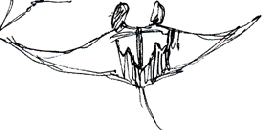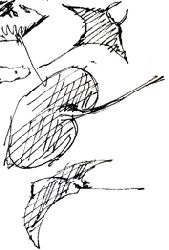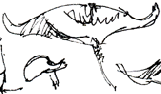 Another day drawing maps, so I fitted in a little drawing during Jimmy's Food Factory, sketching Jimmy Doherty experimenting with techniques of food preservation including freeze-drying and a form of instant pasteurisation, by applying ultra-high temperatures for just an instant.
Following that, Andrea - Queen of the Mantas, followed Andrea Marshall's long term study of Manta Rays off the coast of Mozambique.
It seems that Mantas are amongst the most intelligent of fish. A new species of giant Manta discovered during the research has a vestigial sting in its tail - which suggests that the theory that mantas are descended from sting-rays is correct.
Hope they don't get over-fished.
Barrel-rolling - a behaviour which may help concentrate the ray's plankton food.