New Dimension
Richard Bell's Wild West Yorkshire nature diary, Friday, 13th November 2009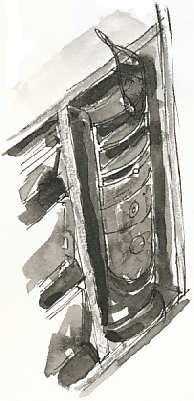 MY SIX YEAR old Dell Dimension desktop is starting to show its age. There's nothing wrong with it but it struggles when I'm working on one of my publications with dozens of image files in it.
Here's the 2003 specification compared to the Dell XPS 8000, that I'm intending to go for:



The current processor is a Pentium 4 while the machine I'm going for has an Intel Core i-7-860, which gets good reviews, as does the new Windows 7 operating system.
I'm hoping that I'll be able dabble a bit in video editing and in 3D work which stretch my current computer to its limits.