The Rudiments of Drawing
Richard Bell's Wild West Yorkshire nature diary, Monday, 16th February 2009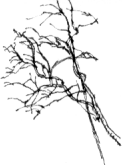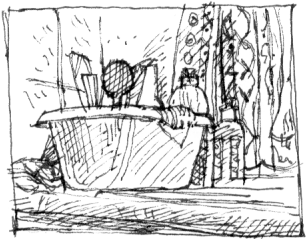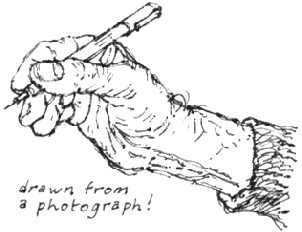 AFTER THE late nights that it took to get my book off to the printers 10 days ago and the school drawing workshop and weekend geology walk that have followed I haven't quite got back into the drawing habit. My sketchbook and Pilot Drawing Pen (0.8 nib) used here go everywhere with me but I've been too dazed to sketch - for
example the snow scenes we've had.
I feel ready to start drawing
again but first I've got my
book launch . . .
Some day soon, but for
now this is all I have
to show; just snatched
sketches.
I was going to include a photograph of my hand drawing to complete this page but - struggling with my left hand to take it - I drew it from the over-exposed, out of focus image on my computer screen!