A Break in the Line
Richard Bell's Wild West Yorkshire nature diary, Tuesday, 12th May 2009, page 1 of 6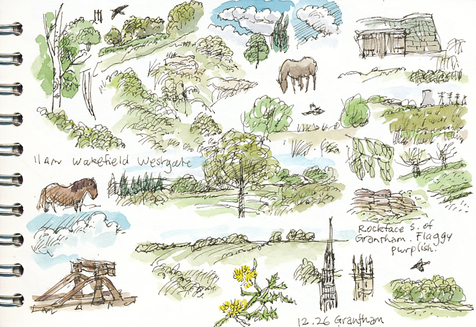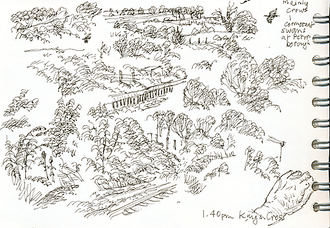 DESPITE a broken rail in a tunnel between Leeds and Wakefield my train to London, which, by a roundabout way, I've caught up with at Doncaster, is running only 30 minutes late. Perhaps this is what gives me a great sense of relief as we hurtle south across Nottinghamshire.
For a few hours I've got no tasks hanging over me. Just a day of complete freedom.
The landscape reflects that sense of freedom. It's a breezy day and buoyant cumulus clouds are on the move across a blue sky but because of the speed we're going the spring-green trees are also scudding across my field of vision.
It's strange to think that the prospect of a day in the centre of our largest city would hold much attraction for me but it is one of those all too rare moments when I feel lifted out of everyday existence.