Water Babies
Richard Bell's Wild West Yorkshire nature diary, Wednesday, 3rd June 2009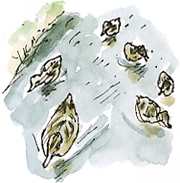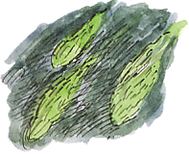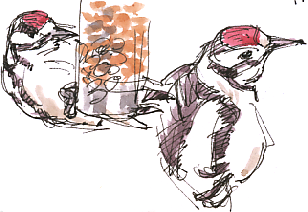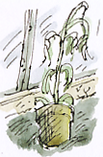 'They've only got one cygnet,' says Barbara as we see a pair of mute swans on the canal but then she spots a second grey fluffy youngster riding along on the back of one of the parents.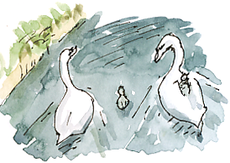 Moving upstream - a female mallard with her young.
On the deeper, faster flowing side of the river, clumps of waterweed are growing. I don't recall seeing it there before. It should oxygenate the river and provide habitat for fish.
At breakfast-time a great spotted woodpecker perches on the feeding post. We're not feeding the birds at the moment. Barbara put some bedding plants in and the pheasants would trample them.
I should have potted on or planted out our tomato plants some time ago. It's been sunny and I missed out on watering them yesterday evening. The plants are flaccid but not withered. After a good watering they soon perked up.