Spring gale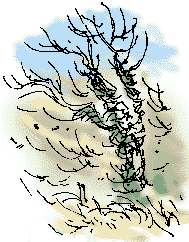 Wild West Yorkshire nature diary, Thursday, 4th February 1999

The gale blows all day with gusts up to 90 mph. The rush of the wind reminds me of exposed headlands on the coast. An ash tree decked in ivy sways like the masts of a schooner. The day stays bright as the few cumulus clouds are moved on at speed.



The loft hatch clatters, almost all the emptied wheelie bins are blown over. Wood pigeons struggle to make progress, suddenly lurching sideways or flapping urgently just to hold position against a strong gust.



Snowdrops, at their best now, bob their heads by the pond which is animated into shoals of ripples by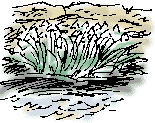 the buffeting wind. The hellebore has just come into pale green flower. Crocus and aconite have been out for a week or so.


Richard Bell, wildlife illustrator
E-mail me at 'richard@daelnet.co.uk'
Next day
A previous day
Nature Diary

Wild West Yorkshire home page