Waterton's Park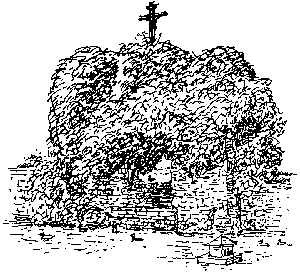 'WALTON HALL IS A FINE OLD HOUSE and the lake swarms with wild fowl,' writes Charles Darwin of his visit in the autumn of 1845, 'Mr Waterton is an amusing strange fellow; the strangest mixture of extreme kindness, harshness and bigotry that ever I saw.'


'In such foreign periodicals as I have seen,' Darwin complains, 'there are no such papers as White or Waterton would have written; and a great loss it has always appeared to me.'

'In my school days,' he recalls, 'I took much pleasure in watching the habits of birds. In my simplicity I wondered why every gentleman did not become an ornithologist.'

Today, using newly opened public footpaths, you can follow in Darwin's footsteps and explore Waterton's greatest creation - what was effectively the world's first nature reserve at Walton Park, near Wakefield, West Yorkshire, England.

Richard Bell's new guide book uses archive photographs, most of them published for the first time, to give a glimpse of the Park both in its heyday and at a time when the Hall stood neglected and empty. New drawings made on location show some of its surviving features.

Waterton's Park, by Richard Bell, is published by Willow Island Editions, ISBN 1-902467-02-7.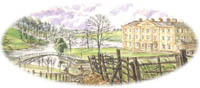 Willow Island Gallery
Flower pieces
Wild West Yorkshire home page
Richard Bell,
wildlife illustrator
E-mail; 'richard@daelnet.co.uk'




Next day
Previous day
Nature Diary
Wild West Yorkshire home page