Aerial Perspective

Wednesday 12th September 2001






This Month Rocks History Workshop Links Home Page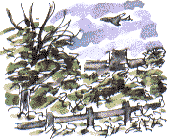 CLIMBING to 37000 feet, we leave Manchester, soon crossing the Pennine moors. We head east, parallel to the reservoirs alongside the A628 Manchester to Sheffield road, which follows a valley described on the map as Longdendale, a name that, I'm surprised to say, I don't remember coming across before.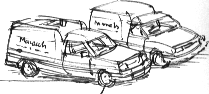 Beyond the Holme Moss television mast on the moor-top of the Pennine watershed appropriately known as Black Hill, presumably after the colour of the peat, the small town of Holmfirth sits in its narrow valley. Soon we pass the rival Emley Moor transmitter with my home patch of countryside, ,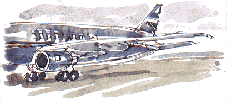 the Calder Valley, spread out beyond. For someone who's always been fascinated by patterns in the landscape, in how it all works and fits together, these few minutes of flight as we gain altitude give a fascinating perspective on familiar ground.

We soon pass over the grey ribbon of the north/south M1 motorway. Barnsley town hall, which is built of white Portland Stone, is an imposing building with a central clock-tower but from this height it looks like a miniaturised component on a printed circuit board.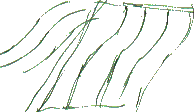 On flatter ground near the River Trent, West Riding industrial towns give way to vast expanses of fields, including some which appear to have retained the reversed 'S' shaped given to them by medieval ploughing.

We fly down through grey cloud to Salzburg airport and when we're dropped off at our resort, Fuschl am See, the rain continues, often heavily, for the remainder of the day.



Richard Bell,
wildlife illustrator
E-mail; 'richard@willowisland.co.uk'

Next page Previous page This day last year This month Nature Diary Home Page