Home Improvement

Tuesday, 5th March 2002, West Yorkshire




Rocks History Workshop Links Home Page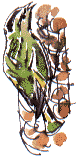 A bright male siskin, an uncommon visitor to our garden, comes to the peanut feeder this morning.

I feel that I've come to a turning point in my career as an illustrator, writer and sometime graphic designer. It seems to me that the time has come to give up even the limited amount of freelance work that I take on at the moment and concentrate on my own publications (and this web site, hopefully).



As well as clearing the decks in a proverbial sense I feel that it's time for a re-hash of the studio. Until I demolished it last week the hot water cylinder cupboard in the corner was the size of a telephone box, built in plasterboard panels with an almost full-size sapele door on it.

When I'm through rebuilding it in pine board it will be no larger than a refrigerator.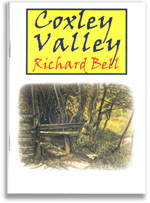 There's no way that I can justify all this effort in monetary terms; it would be quicker to set on a professional joiner. But I enjoy the problem solving aspect of it. Since I left college I've built up a set of woodworking tools and if I didn't occasionally tackle a job like this I'd have no chance to use them. The physical side of the work makes a change from sitting writing and drawing.

What makes it take longer, but also makes it more satisfying for me, is that instead of whisking off the old wall panel to the rubbish dump I've carefully dismantled it, removed the nails and planed the timber for reuse in the new cupboard.

Some of the tools I use were inherited from my father and Barbara's dad. When use the old bent screwdriver or the electric plane it's pleasant way to remember them.



Richard Bell,
wildlife illustrator
E-mail; 'richard@willowisland.co.uk'

Next page Previous page This day in 2000 This month Nature Diary Home Page