Trainspotting

Friday, 30th August 2002, West Yorkshire




Rocks | History | Workshop | Links | Home Page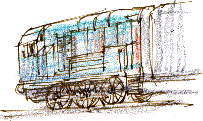 Diesel shunters are still a part of the landscape at Healey Mills marshalling yards, Ossett, as they were when I first attended the grammar school that overlooks the yards from the slope. The yards were then much busier and a locomotive that I remember was referred to by my trainspotting friends as the 'Black 5' was the workhorse of freight.

'Are those diesel shunters really 50 years old?', I ask one of a group of railway enthusiasts who are watching from the bridge.

'Well not 50, but 40,' he replies, 'They became known as 08s, or just diesel shunters. They were made at Doncaster, Crewe and elsewhere.'

'They look as if they haven't been repainted for twenty years.'

'Well, about ten years; they don't wash them very often.'



Winged Seeds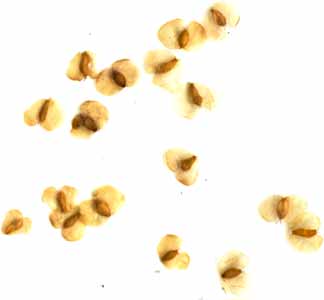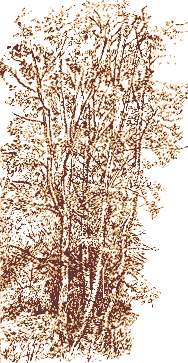 I'm organising a series of walks. As I put my notes on the table I notice brownish stains keep appearing on the pages. It's a breezy day and I soon realise that they're silver birch seeds which are blowing in through every open window in the house. I've scanned here at 5 or 6 times their actual size; they're only 2 or 3 millimetres across. Birch seeds are very light; three quarters of a million of them would weigh just one pound.

The tree produces huge numbers of them which spread far and wide with the result that birch is usually the first tree to colonise areas of open ground. It isn't a long-lived tree and as it dies out other, more long-lived species such as oak will take over. It acts as a nurse crop.

As recently as the 1930s a geologist visiting the Wakefield area described the birch as being 'somewhat depleted' as it was used to make clogs.


Star Stuff
| | |
| --- | --- |
| | Also drifting in is this feathery parachute of a seed. I guess that it is rosebay willowherb. |
They show up brownish in this enlarged scan but as they float around they appear silvery. It reminds me of a sequence from Carl Sagan's (1934-96) 1970s series Cosmos. Sagan plucks a piece of thistledown from the air and sets off drifting through space on a special effects tour of the universe.

'We are made of star stuff,' he concluded.



Richard Bell,
wildlife illustrator
E-mail; 'richard@willowisland.co.uk'

Next page | Previous page | This day last year | This month | Nature Diary | Home Page