A View of the Heath
Saturday, 15th November 2003
Richard Bell's Wild West Yorkshire nature diary


Previous Page | This Month | Home Page | Next Page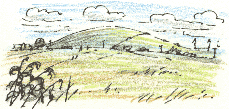 As we eat our picnic in the car single goldfinch comes to the clump of thistles right in front of us and pecks at the seedheads.


Kite fliers are trying their luck. A parascending design is doing well but a blue plastic butterfly can hardly get off the ground without looping right back and crashing down again.

There's the waspish drone of a radio-controlled plane. I remember that in the early 1960s Heath Aero-modellers' met every Sunday here. A mown circle, still there in the 80s, acted as an airstrip for their wire-guided planes which, of course, were limited to flying in circles.


A kestrel hovers in the distance but is soon chased away by a crow which continually dives at it as it chases it off the heath.

Gipsy Ponies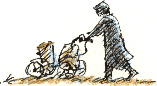 A woman appears across the heath in the distance and at a glance I assume she's out on a walk with a child in a pushchair. As she gets nearer I see that it's an old pram chassis with a bucket attached to it.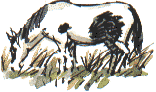 Returning to the white van parked next to us she fills the bucket with carrots and sets off over the heath again. Commoners in Heath once (and probably still do) had the right to graze sheep, cattle and geese on the heath. Today pied ponies, gipsy ponies as they're often called, are the only grazing animals you see here.



richard@willowisland.co.uk


Previous Page | This Month | This day in 2000 | Home Page | Next Page