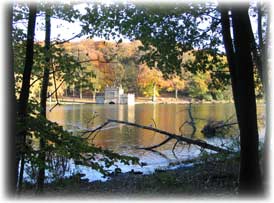 We've got a couple of friends and my mum and my godmother Barbara with us this afternoon, so Newmillerdam country park, south east of Wakefield, is the ideal place to head for. You get the relaxing mix of woodland and water as soon as you park the car and the flat, broad paths make it easy to negotiate in almost any weather. As my friend Martin and I find ourselves pausing every few yards to allow the octogenarian mums to catch up (they'd do better if they didn't talk so much!), we break off at the midway point, allowing the mums' party to take the shortcut across the causeway over the lake, while we stride through the woods - Bushcliff Wood (above) and Long Bank Plantation - at the top end.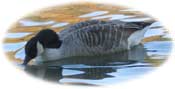 Even if you're only here for an hour, there's a sense of contact with the natural world. For adults as well as children, that can be something as simple as feeding bread crumbs to the resident mallards, moorhens, black-headed gulls (below, right) and Canada geese (right).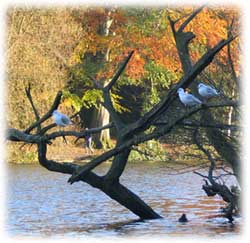 I like the way at Newmillerdam you can go from the familiar lakeside path to hidden corners within minutes. Half a dozen woodland rides and paths radiate from the central circuit and, if you followed them far enough, you could take in a railway walk to Notton (which has a large wood of its own beyond the village) or you could find your way to Seckar Heath, a rare example of a heather moor, albeit a small one, in the Wakefield district.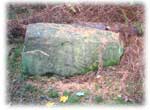 We're on coal measures rocks here. I remember there being some controversy in the 1960s about the National Coal Board, as it then was, mining coal from beneath the lake, which, according the story I heard, had been out of bounds when the coal owners were the family who owned the park. Taking out the coal apparently caused subsidence problems with the water levels.
The sandstone block lying in a conifer plantation at the top end of the woods (and sprinkled with fallen larch needles), is a piece of coal measures sandstone, about 300 million years old.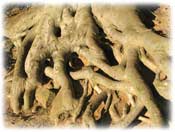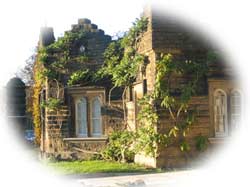 These beech roots (left) are exposed near the lake shore at the north-east corner of the lake.
Nearby there's an entrance lodge that dates from the days when the Pilkington family owned the estate. In the early 1960s this was a small annexe of Wakefield City Museum. Unfortunately thieves broke in and stole a number of items including a stuffed passenger pigeon, which was quite a loss from the Wakefield natural history collections because this bird had become extinct in the early years of the 20th century, despite formerly being so plentiful in America that flocks on the move blotted out the sky and roosting birds broke branches off trees with their sheer weight of numbers.

Richard Bell, richard@willowisland.co.uk