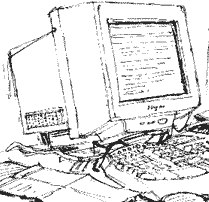 I haven't really spent so long in hill country recently, but, with a short break in Cumbria and three consecutive Mondays walking in the Peak District, it feels as if I have, so, before I go hiking over the hills again, I need to catch up with things in the studio.
Rough Patch is getting its first review in a magazine: writing in the Christmas Reviews book feature in the December Dalesman, Terry Fletcher, the magazine's editor, compares my back garden exploration of nature with the globetrotting approach to natural history of David Attenborough! And I'm delighted to be sharing a page with Alan Bennett, who's 'candid . . irascible' Untold Stories looks like being the book this Christmas.
Unless Rough Patch makes a last minute spurt, that is.

Christmas Reviews from the Dalesman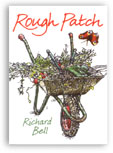 Rough Patch by Richard Bell (Willow Island Editions £10.95)
Richard Bell could be another David Attenborough with his tales of astonishing plants and carefully observed wildlife - except that he never gets beyond his own garden fence. In this charming collection of his own sketches and reminiscences all drawn from the confines of his own garden near Wakefield he provides both delight and guilt. Delight that there can be so much to see literally on our own doorsteps and guilt that most of us notice so little of it.
His eye and handwritten observations range from the depths of the compost heap to the stars visible over the nearby wood and he even throws in a few recipes too. Long may his rough patch flourish.
Terry Fletcher, Editor, The Dalesman, December 2005
ISBN 1-902467-15-9 (available online from www.willowisland.co.uk )

Richard Bell, richard@willowisland.co.uk