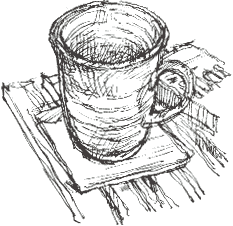 It was great having all those visitors at the weekend but it was also nice when they went home and I could relax with a mug of tea and draw whatever came to hand. Well I've drawn hands several times recently so my left foot made a suitable alternative. I need to get back to some serious drawing.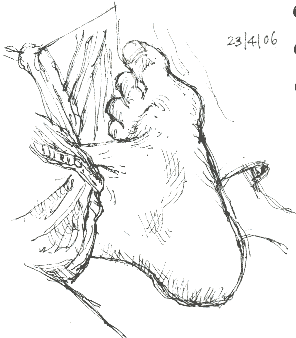 I drew these using a Parker Reflex fountain pen yesterday evening, this morning, apart from a slight headache (when will I learn not to relax with a glass of red wine?), I'm feeling good after the weekend celebrations.
I REALLY feel that I can get down to work on my book now. How many times have I said that?!
A Crag in Cavedale
Two weeks ago today, as I headed for the Peak District, the Pennines were covered with snow, though it soon melted. Today the temperature has gone up about 5° C, at last it's getting over 10°C, which makes all the difference. Getting chilled through is no longer a problem. I found myself putting my gloves on at times when a breeze blew up but thankfully the days of having to swathe myself in 5 layers are over for now.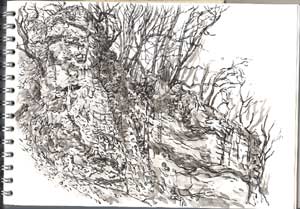 I spend the day drawing in Cavedale, Castleton, where, amongst other things, I drew this limestone crag near the castle. Jackdaws were nesting in some of the cavities.

Richard Bell, richard@willowisland.co.uk