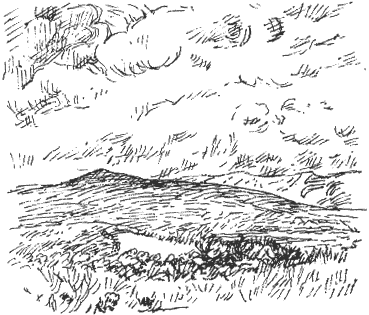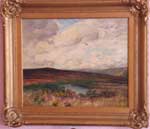 Here's a painting that my granddad, Maurice Swift, a cabinet maker and funeral director in Sheffield, bought from the Castleton artist Ernest Bowler, some eighty years ago in the 1920s.
My mum suggests that it's a view near Hollow Meadows, which I expect would mean somewhere overlooking the moors above Rivelin Valley, in the Redmires Reservoirs/ Stannage Edge area to the west of Sheffield. I guess that could be the ridge of Loosehill in the background but today, driving along the A57 the Snake Pass between Ladybower and Glossop, Barbara and I passed a place with a similar look to it. On Featherbed Moss here the Pennine Way crosses the road there's a small pool by the roadside with views across the moors to the north west with a triangulation point at 621 metres above sea level 2 kilometres (a little over a mile) to the north.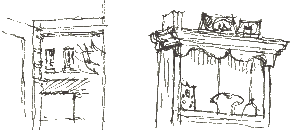 The Rainbow Bistro

We've never taken a close look at Glossop before but it turns out to be a pleasant place to spend a couple of hours: a open air and a small covered market, an Oxfam bookshop (and a small regular bookshop) and the Rainbow Bistro, which is a bit hidden away, in what was the cellar of a Victorian house.

Richard Bell, richard@willowisland.co.uk