Richard Bell's Wild West Yorkshire nature diary
Howardian Hills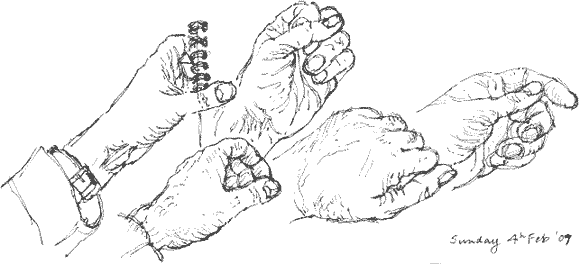 Sunday, 4th February, 2007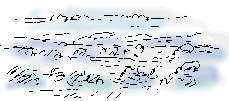 THERE'S MIST hanging amongst the bare trees on the Vale of York but luckily we don't run into any extensive patches of it on the A64. We turn off by the sign for Yorkshire Lavender (turns out it's not open until March, must come back then) and drive through the Howardian Hills, around Castle Howard. Yorkshire Lavender is at the village of Terrington, a place I know from my childhood because my dad used to go shooting nearby, but this area, now recognised as one of Outstanding Natural Beauty, is one that I haven't really explored. Like many others, I head for the coast or the North Yorks Moors and miss out on the rolling, well wooded Howardian Hills.
I like the small towns at the foot of the moors: we call at Kirkby Moorside and Pickering.
Sowing Seeds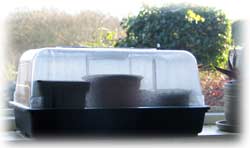 When we get back we spend some time sowing seeds to go in a propagator on the windowsill.
I've got a tendency to plan out and assign time to the big tasks, like revamping the veg beds but the small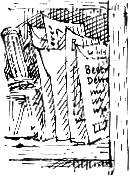 tasks – like sowing - tend to get left out. The biggest part of the job is getting all the stuff together; seeds, pots, labels and compost.
I sow a large pot with leeks, adding a few handfuls of vermiculite to the compost. I'd usually sow them in trays or small square pots but it makes sense to give the roots plenty of room to develop.
I look forward to harvesting the first of the oriental salad leaves in 3 weeks time.