Richard Bell's Wild West Yorkshire nature diary
Butterbur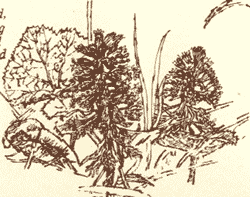 Easter Day, Sunday, 8th April, 2007
WRITING Walks around Horbury has introduced me to some new routes around my home town. On a new stretch of riverbank that I came across, butterbur is now in flower; its pink flowerheads coming up amongst the rhubarb-like leaves.
As we're coming back along the road we get talking to some neighbours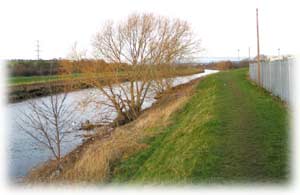 who tell us that until the River Calder was diverted to make way for Healey Mills Marshalling Yards in the early 1960s you could have walked much further along this path; another 2 miles into Dewsbury. After passing the sewage works you came out at a railway sidings near the city centre. The sidings were redeveloped as a retail park; Sainsbury's supermarket stands there today.