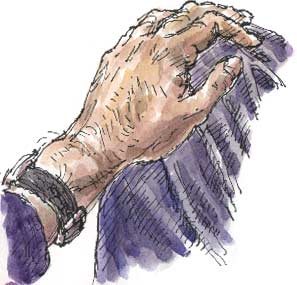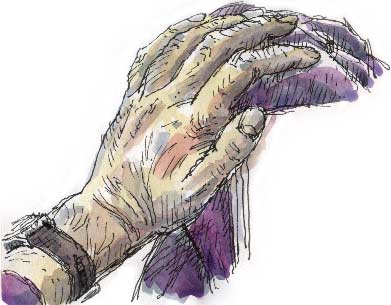 FOR THE PAST TEN YEARS I've been trying to change my life so that every day I'll be able to get up, go out and draw. The small Sushi Sketchbooks that I published were an attempt to make that a reality. They were all drawn on location on long walks through the hills, summer and winter trips to the coast and on days out exploring the less celebrated corners of our, mainly Victorian, local towns. The Sushi title for the series is supposed to suggest that they're fresh, piquant and they come in small packages.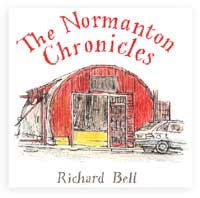 Thanks to doing all that work on location my drawing came along well but I found that the more copies I sold, the more time I spent printing and binding them, here in the studio.
For my next two titles I went for something more ambitious and professionally printed, with my garden wildlife sketchbook/nature journal, Rough Patch and the sequel to my Sushi Sketchbook walks, High Peak Drifter.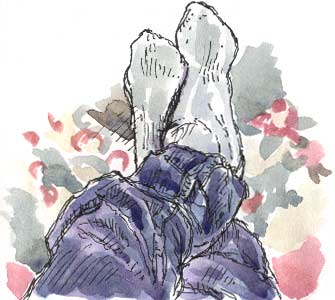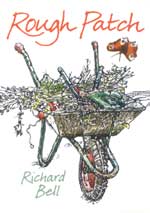 They've had excellent reviews - in the Telegraph, The Sunday Times, The Dalesman and The Smallholder, for example. Encouraged by this, I started on an even more ambitious wildlife sketchbook, Wild West Yorkshire but when, after a mild autumn, it started to get cold, wet and windy towards the end of November last year, I decided to devise a walks book.
I've now done two of these, Walks Around Horbury and Walks Around Newmillerdam and, although these are modest, black and white affairs, printed on my new, faster Oki A4 laser printer, they're easily out-selling my more ambitious sketchbook titles.
I realise that although critics and a small selection of readers like the sketchbook format there must be many others who pick up my books and think 'what on earth is this?'
Readers now exactly what to expect when they pick up a walks books and they can understand exactly how they can use and enjoy it. I still include plenty of drawings but they are in a clearer more graphic style, rather than a subjective, sketchbook approach of my previous books.
I've taken a few months off to think all this over and I'm now working on a book that I think will appeal to a wider circle of readers; a book that they're less likely to pick up and think 'what on earth is this'. It doesn't require me to do any drawings, although I might embellish it with some.
Meanwhile, my urge to draw every day remains and, when I have chance, such as when we were chatting with family this afternoon, I'll draw whatever is handy; for example my left hand and my stockinged feet.
Link; you can order my books online at www.willowisland.co.uk. At the time of writing my walks books are available only in local shops, but hopefully I'll get those online soon too.