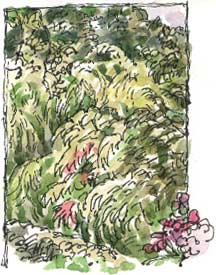 View from the
patio windows

Sunday
Dear Reader,
It's so long since I wrote to anyone in anything other than an e-mail that it seemed strange to sit at my desk overlooking the valley this morning and write a pen & paper letter (remember them?) to Richard Tite of the Harrogate & District Naturalists' Society who kindly sent me a copy of their latest bird report which he's illustrated with lively line drawings (there's a section of colour photographs too).

Somehow sending a 'thank you' e-mail wouldn't have been the same.
I've gradually stopped writing letters, but then so has almost everyone else I know (except, come to think of it, a friend in Singapore, who sent me a real letter this week in her characteristically immaculate calligraphy - thank you for that, Tanya!).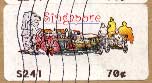 It's such a different medium to an e-mail or a web-page; the recipient is going to hold that same piece of paper.
When you're composing the letter, it has a natural length - the length of the piece of paper you've chosen - while an e-mail can be as short or as long as you wish, without wasting paper if you stop half-way down the first side - something that I find hard to do with my innate Yorkshire sense of thrift.

It's so long since I did any writing that I had clean and re-fill my old Parker Reflex.
It's flowing smoothly now, so I hope I'll find some excuse to write another letter soon,
Come to think of it, I owe Tanya a letter . . .
Best wishes,
Richard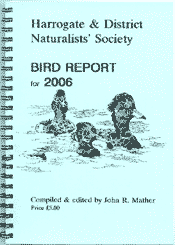 2006: 201 species recorded by John R Mather, including great white pelican, Eurasian spoonbill and white stork.