Langsett Bank
Richard Bell's Wild West Yorkshire nature diary, Sunday, 22nd November 2009
Langsett Bank, OS grid ref. SE211004
DURING THE dry sunny spell in October there weren't many fungi to be seen but they're now appearing after the rain.
I'm not sure what the orange crust on the tree (sycamore?, lower left) is. It's on the north side, where I'd expect it to be the green alga Pleurococcus, to grow. Perhaps it's the lichen Lecanora conizaeoides, which has dull orange apothecia (fruiting bodies).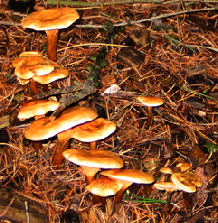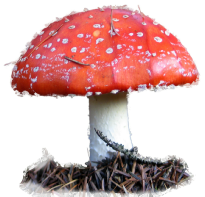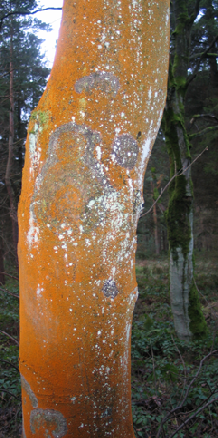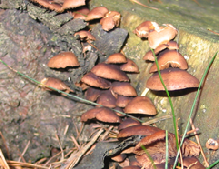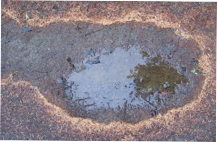 Larch needles around puddle.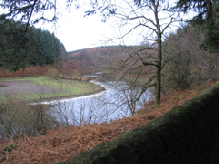 A number of benches have poems carved on them:
Rest you here and share my view
Eat and drink 'till lunch time's through
Then lace up your boots, fasten your pack
And on your way up yonder track
Rod Shiers, Peak District Ranger Service
We'll return to do that before too long; take the path up onto the moor, but today we return to the car park via the top woodland path.