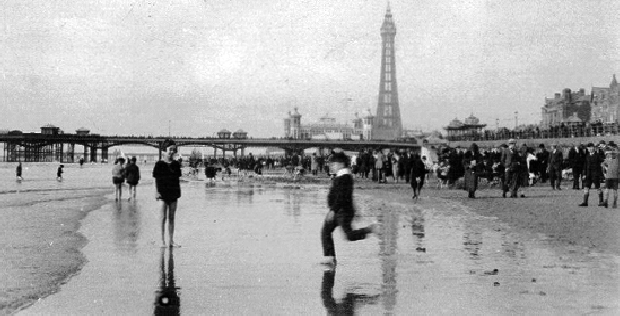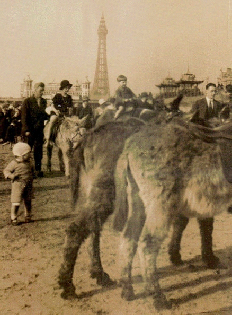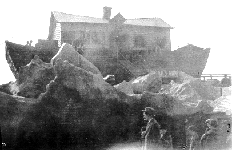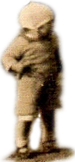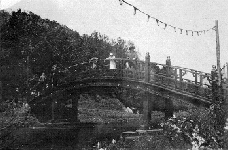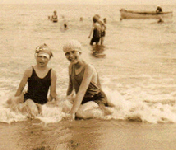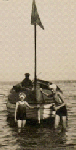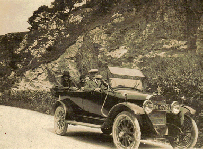 THAT'S MY MUM on the left on Blackpool beach but, sorry, I don't know who the boy in the Eton collar is. My brother has been scanning the annotated album of family photographs that my mum compiled a few years ago. Seeing them on the screen brings them to life. These are from a Power Point disk he gave me but I realise that if I was to scan the individual prints, or better still the negatives, I could bring out a lot of detail by tweaking them in Photoshop.
My grandad was an early ciné enthusiast. He didn't take a great deal of home movie footage but I would be delighted if any of it came to light.

I love the details in these photographs such as the toddler with the donkeys and this strange muppet-like creature squatting next to Noah's Ark.
There's a possibility that some of the film ended up in a museum in Sheffield.
Near Earlsterndale on the way to Glutton Mill in the Maxwell with mum and the Bellamys, mum with holiday friend at Scarborough and on the Japanese bridge in Peaseholm Park, which still looks just as it did in the late 1920s.