Farm Festival
Richard Bell's Wild West Yorkshire nature diary, Sunday, 5th July 2009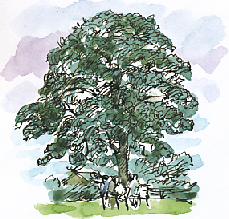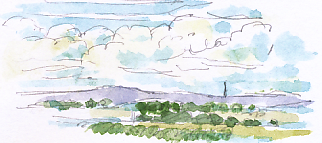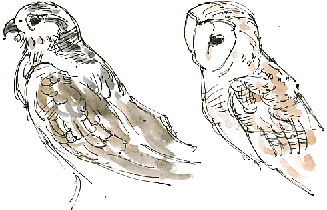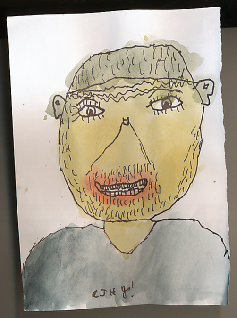 WE'RE AT Farmer Copley's Farmshop for a summer festival with tastings of local produce including liquorice bread; the taste of which creeps up on you unexpectedly . We're here to promote my rhubarb book but there's time for me to draw birds of prey and to do a bit of drawing with younger visitors - I particularly liked Cameron's portrait of me (below).
Lugger Falcon (he hates the owl chick!)
Barn Owl, she's sitting on eggs now so she will fly only to women - apparently she attacked one of the male falconers.