Tellin
Richard Bell's Wild West Yorkshire nature diary, Tuesday, 7th July 2009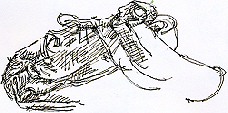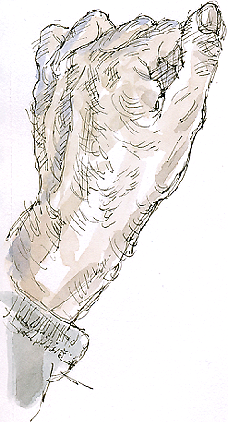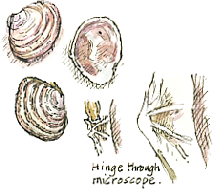 I PICKED UP this fingernail-sized tellin shell on the saltmarsh at Grange-over-Sands when I was drawing there a couple of weeks ago, a detail that I'm adding to my page of location drawings.
Tellins are a favourite food of the waders that flock to Morecambe Bay.
This saggy bag (right) turned out even saggier in my drawing so I turned to a subject with more definite form; my left hand.
I'm continuing to find this new brown ink, Noodler's El Lawrence, useful for my pen and watercolour drawings.