Watercolour Bricks
Richard Bell's Wild West Yorkshire nature diary, Monday, 17th August 2009
SITTING in Sainsbury's café, waiting for Kwik-fit to fit a new exhaust (I can't complain because the original lasted 68,000 miles and 7 or 8 years), I decided on a different approach to the jumble of buildings looking towards Westgate, Wakefield.
There's no initial drawing here - not even a rough sketch in pencil - instead I built it up bit by bit, shape by shape, like building up a scene from Lego bricks.
It gives a wobblier and less proportionate impression than my usual pen and wash drawing but I think for someone so hooked on line as I am, it's worth doing every so often.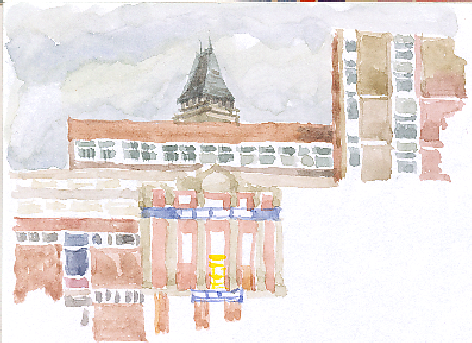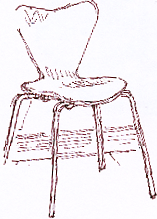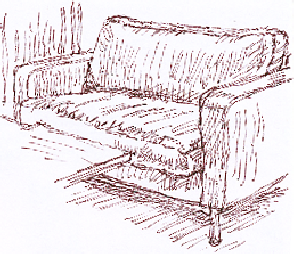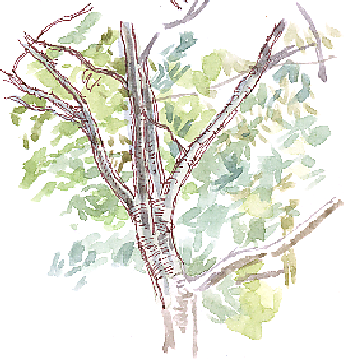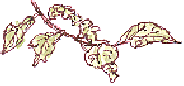 Kwik-fit chair, Sainsbury's sofa.
Tree (ornamental cherry, I think) at the Hospice.
This shrub grawing by the wall of the medical centre car aprk has a nubmer of groups of curled, slightly yellowing leaves on the leading shoots. I couldn't see any insects or spider in the curled leaves that might have caused it, so perhaps it's a virus or just stressful conditions for these particular branches. The bulk of the tree was unaffected.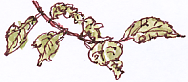 The top image was scanned at 75 dpi but looks blocky, so I've tried scanning it again at 100 dpi.