Failed Train
Richard Bell's nature diary, London, Thursday, 6th August 2009, page 3 of 3


THE EXPRESSION 'failed train' brings the Rev. W Awdry's Thomas the Tank Engine stories to mind in which the trains and rolling stock often behave like willfully naughty children.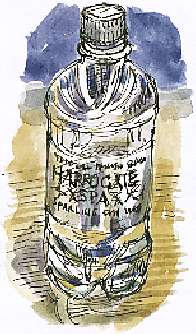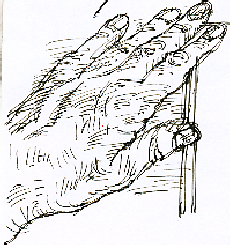 Technical problems mean that we're delayed for more than an hour at Stevenage as we wait for a replacement train but the good news is that there are free drinks (including the distinctively salty Harrogate Spa water) and highland shortbread available at buffet and it's an easy process to reclaim the price of your rail ticket from National Express East Coast.
I have longer than I'd expected to draw on the train . . .