Horbury Quarry

Sunday, 14th October 2001, West Yorkshire






This Month Rocks History Workshop Links Home Page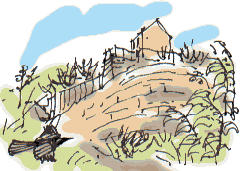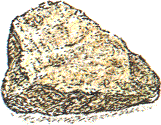 QUARRY HILL, part of the Wakefield to Huddersfield Road, climbs up alongside an outcrop of coal measures sandstone named the Horbury Rock. The sand was laid down in a river delta 300 million years ago, during the Carboniferous period. At that time 'Britain' lay close to the equator.


'Onward, Christian Soldiers'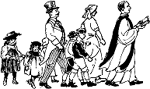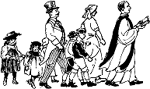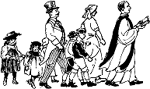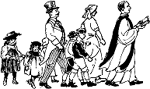 In 1865, Sabine Baring-Gould (1834-1924), then the curate at Horbury Bridge, wrote the hymn 'Onward, Christian Soldiers' for the Whit Sunday procession up Quarry Hill to the church at St Peter's in Horbury.

Gould refers to his experiences in Horbury in his novel Through Flood and Flame. He married local mill girl Grace Taylor in 1868.


St John's Church

Stone from Horbury quarry was supplied free for the building of Horbury Bridge parish hall by the quarry owner, Fred Knowles. It was later used in St John's church (1884) too along with Brighouse sandstone and an outer facing of stone from the Robin Hood quarries near Rothwell.

After 130 years of community use - the low point of which must surely have been in 1984 when I took the part of second peasant in a production of Pied Piper of Hamelin on the tiny stage there - the hall was recently sold by the church.



Richard Bell,
wildlife illustrator
E-mail; 'richard@willowisland.co.uk'

Next page Previous page This day last year This month Nature Diary Home Page