Calder Future

Wednesday, 16th October 2002, West Yorkshire




Rocks | History | Workshop | Links | Home Page



Even today a filigree of foam trails below the ruins of the old weir just above Horbury Bridge. River quality has improved since I took this Kodachrome of the view upstream in the summer of 1971 but there's still a long way to go before the river attracts salmon again, as the Thames does today.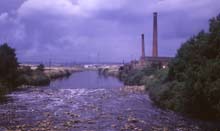 After all those years of pollution our communities have turned their backs on the river. A new scheme, Calder Future, aims to improve the riverside scene with some ambitious ideas for restoring and creating habitats. It's hoped that the scheme will attract some major funding from the European Community.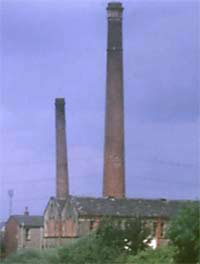 What intrigues me about this old colour slide is that stone-built mill on the riverbank; it was demolished long ago, as was that leaning chimney. The remaining brick chimney is used as an incinerator.


Up the River
So why do I hold back from wholehearted support for the Calder Future scheme? Why do I have misgivings? Why do I feel that I wish to dissociate myself from it?

Truth is often the first casualty of development. Major environmental schemes can have unforeseen consequences; for instance a 'scrubland' site earmarked for creating woodland might already be a haven for butterflies, finches and warblers.


So what's to stop a naturalist like myself putting forward the observations that might help target the environmental projects where they'll be most effective?

If you've read some of the previous years in this diary you'll be all too familiar the answer; disappearing documents, legal threats and the uncompromising reaction of disbelief to wildlife records. More aversion therapy than public consultation.



One of the individuals that I came up against during my last, probably last ever, foray into conservation matters, the chap who described my records as unbelievable, is a leading light in the Calder Future scheme and the meetings are being held in the very room where the Council's legal team coolly announced that it intended to pursue me for costs.

I can't imagine ever wanting to have anything to do with such a set up. If English Nature were put in charge of the scheme I might feel differently, but not as it stands. It's not a trap that I want to walk into again. As they say;

'Fool me once shame on you, fool me twice shame on me.'


This Day Last Year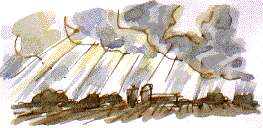 A timely footnote to that; if you follow the 'this day last year' link below you'll see a mention of an application to build bungalow in the green belt. The 'bungalow' is going up now; as you might have guessed it's massive, dominating the landscape and it's not the bungalow that I was expecting; they're already up to the second floor!

It seems so out of scale with its surroundings and, to my eyes, it doesn't seem to belong there, like the old mills did. It dominates a beautiful sketch of valley. So much for the future of the Calder landscape.

Having said that it's still an improvement on 1971, when a large colliery spoil heap dominated the slope with the wreck of a Reliant Robin at its foot by the canal. Shame I didn't take a photograph of that too!



Richard Bell,
wildlife illustrator
E-mail; 'richard@willowisland.co.uk'

Next page | Previous page | This day last year | This month | Nature Diary | Home Page