Lingwell Gate

Monday, 28th October 2002, West Yorkshire




Rocks | History | Workshop | Links | Home Page



When I drew these sketches back in the 1980s this former colliery site between Lingwell Gate and East Ardsley had only recently been contoured and planted. Today a strip of woodland, part of the Forest of Leeds, lies alongside the railway.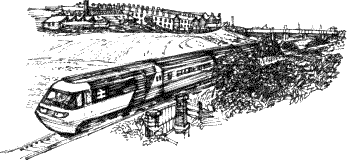 The main line from Leeds to London, Kings Cross, which passes under the motorway here was originally the West Yorkshire Line of the Great Northern Railway.
Rendered unto Caesar?
Roman coins, coin-moulds and crucibles have been found around here since 1697. The brass coins were struck between AD 138 and 278. There was probably an official mint here coining money for the legions.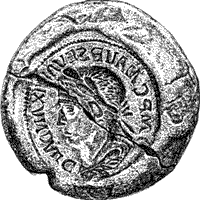 An alternative suggestion is that, hidden away here, it was the site of a counterfeiting operation. I have heard suggestions that some of the coins found here had the wrong 'tails' side for the 'head' they were matched up to. Because of the industrial activity here over the past 150 years it seems unlikely that any fresh evidence will ever turn up.



Richard Bell,
wildlife illustrator
E-mail; 'richard@willowisland.co.uk'

Next page | Previous page | This day last year | This month | Nature Diary | Home Page