Greater Knapweed

Wednesday, 14th August 2002, West Yorkshire




Rocks | History | Workshop | Links | Home Page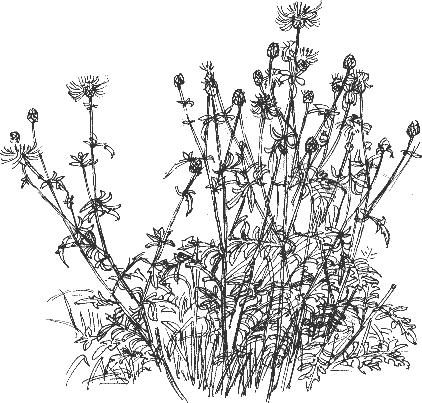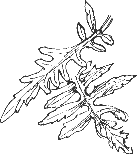 The flowerheads of greater knapweed have long rays which are lacking in common knapweed. It's leaves are lobed while those of common are entire.



Small red-tailed bees are the most frequent visitors but several species of butterfly, inlcuding meadow brown, wall, large white and gatekeeper drop in to feed as I draw. The bees outnumber them by about 10 to 1.

One of the red-tails is twice the size of the others; this is probably a queen.



This bee (right) which is larger and which has, in proportion, a longer abdomen than the red-tailed workers has an ochre band at the front end of its thorax and a buff or pale ginger tail.


Kestrel


A pale brown-streaked kestrel hovers over the crest of the slope. It lands amongst the sparse grass at frequent intervals but what it's hunting I can't tell. It doesn't fly up with anything in its talons in the half dozen swoops that I watch.



Richard Bell,
wildlife illustrator
E-mail; 'richard@willowisland.co.uk'

Next page | Previous page | This day last year | This month Nature Diary | Home Page |