Willows in the Mist

Monday, 10th February 2003, West Yorkshire




Rocks | History | Workshop | Links | Home Page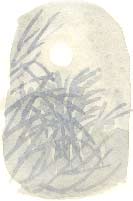 There's frost on the grass and fog in the air this morning. The sun rises through the mist behind the wood producing lumniscent effects. The willow next door is an intricate grey silhouette while the ivy-covered ash in the wood is almost a ghost, melting into background.
Soon the sun burns the fog away, revealing clear blue skies, but the mist in the hollow lasts a little longer.
Ardsley Reservoir
After being wrapped in fog at breakfast-time our afternoon walk around Ardsley Reservoir provides some wide open spaces, with the hills behind Huddersfield, some 12 or so miles away just about showing as a misty saddleback of a ridge. But there's no trace at all, on this hazy afternoon, of the moors at the edge of the Peak District, 18 miles to the south.

There's not much in the way of wildfowl on the reservoir; 15 or 20 black-headed gulls have gathered near the middle and a smaller group of mallard cruises in the bay in the north east corner. There was a greater variety of wildfowl a few years ago when there was maintainance work going on and water levels were shallower.



richard@willowisland.co.uk

Next page | Previous page | This day two years ago | This month | Nature Diary | Home Page