Rudyard Lake

Thursday, 12th June 2003, Staffordshire




Rocks | History | Workshop | Links | Home Page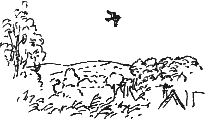 Besides having the Pennine and Peak District Hills close by the town of Leek, Staffordshire has the attraction of an easy walk along an old railway to Rudyard Lake, a favourite venue for canoeists. There's also a five mile walk around the lake which unfortunately we didn't have time to do.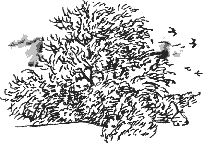 An alternative way to view the lake, on Sundays and bank holidays, is via the narrow gauge Rudyard Lake Steam Railway.
My sketch (right) of a birch tree in Westwood Park (now a housing estate) in Leek, shows jackdaws, the most conspicuous birds on the day I was there. The most

conspicuous invertebrates are snails: there are dozens of them in the gardens, with slimy trails marking their progress. The soil appears sandy and, therefore I would have thought fairly acid and not ideal for snails, but they appear to be thriving.
Churnet Valley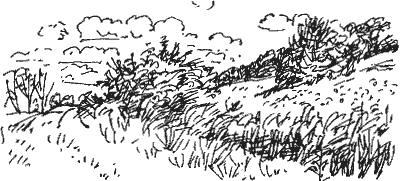 Rudyard Lake was built as a reservoir in 1797, to supply the local canal network. We return to Leek alongside the narrow watercourse that runs down the Churnet valley.
As we sit on a bench here by the watercourse in the Churnet Valley, a blackbird was singing and we'd heard crows, jays, chiff-chaffs and willow warblers.
Yellow flag is still in flower, marsh and spear thistle grow by the path and we passed a small meadow covered in ox-eye daisies.

This banded agrion damselfly appeared to me to be indigo blue in the strong sun (the book shows it as lighter blue). They flew to and fro over the clear weedy waters of the canal feeder channel, sometimes chasing each other, sometimes resting on vegetation.
The watercourse runs along the edge of Ladderedge Country Park, which I'd like to return and explore some time. A wood pigeon perched on the corner of a sign at a woodland entrance to the park gave a comical and welcoming touch.
Short-eared Owl
The best record for the day though came on our journey home. As we drove up the Cheshire side of Holme Moss we got a good view of a short-eared owl flying across the road right in front of us and hawking over the moor to our left. I remember seeing one in Scotland at least 15 years ago and I think today was only the second time I've seen one.

Related Links
Rudyard Lake - the Rudyard Lake Trust and League of Friends
Rudyard Lake Steam Railway including a brief history of the Lake.


richard@willowisland.co.uk

Next page | Previous page | This day in 1999 | This month | Nature Diary | Home Page