Trinity Trees

Saturday, 21st June 2003, Cumbria and North Yorkshire




Rocks | History | Workshop | Links | Home Page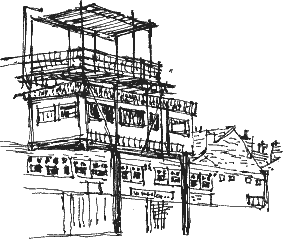 It's the first time I've visited the hallowed turf of Belle Vue, Wakefield, Wakefield Trinity's (now known as Trinity Wildcats') ground. It's here that Richard Harris had the film role that brought him recognition - and probably the role of his career - as Frank Machin, coal miner turned rugby league star, in director Lindsay Anderson's 1963 adaptation of David Storey's novel This Sporting Life.
I guess this portacabin on stilts must be the press stand. Supporters tell me that if they watch a match at the ground, then watch the video recording of the live broadcast later it seems disorientating in that the action that you were watching, say, going from right to left, is shown from the press stand point of view, going left to right.

We're here not for a match but for a farewell party for Barbara's cousin David, his wife Mel and their son John who are off to Australia soon, in fact Mel flies out on Monday, where she's taking up a post as a nurse.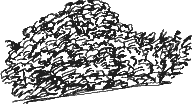 There's been talk of moving the ground out of town, near the motorway, but, if and when that happens they'll be leaving a lot of history behind, here at Belle Vue.



richard@willowisland.co.uk

Next page | Previous page | This day last year | This month | Nature Diary | Home Page