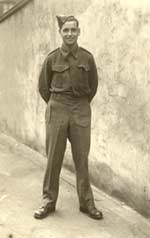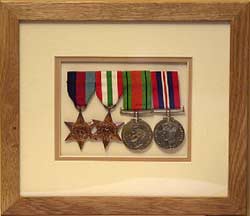 What do you do with old medals? They sit in a drawer and come out occasionally as a curiosity.
Barbara's Dad, William Ellis, who died a few years ago, never wore his. In fact he didn't claim his medals, which included the African Star and the Italian Star, until about 40 years after the war.
Barbara's Mum asked me if I could make a larger print of this, her only photograph of him in uniform (apart from the wedding photographs, taken in a back yard in front of an air raid shelter). I suggested that we could try framing up the medals at the same time. A friend of mine John Gardner (see link below) has recently taken over a framing business and I'm delighted with the way he's framed these in a plain solid oak moulding. He created a shallow box for the medals.

Baby Face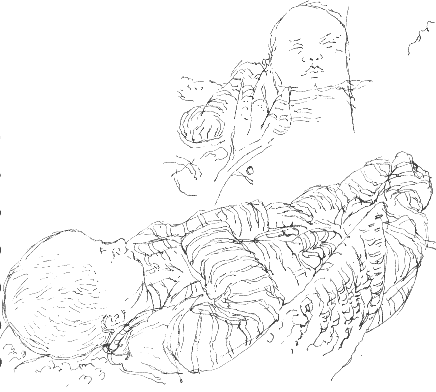 I spend the day tweaking the page design of Dales Way Diary. It seems to take a lot of effort to achieve what I hope looks like a sketchbook written on location. It is all drawn on location but the notes I make at the time are usually hurried and incomplete, especially on this journey when we walked as much as 18 miles in a day.
So here's the nearest I came to sketching wildlife today: our neighbours' new baby, Alice, who is just ten days old.
As these drawings show she didn't seem to do much other than sleep and occasionally smile. Those arms kept moving up and down too.
In drawing a baby I find that I have to fight against drawing what I know to be the normal proportions of an adult or older child and just draw what I really see.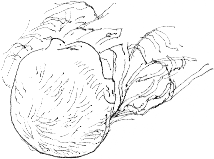 Those stripes on her outfit are helpful in giving an impression of form.
Wish I could relax like that!

Art Materials in 3D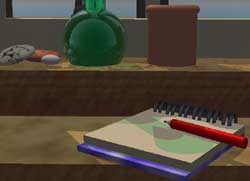 I get chance to go back for a brief session on my 3D program Vue D'Espirit 3. I was pleased with the way my sketchbook and pencil turned out the other day and thought I'd like to try a whole watercolour box complete with brushes.
Here's a start on a tube of gouache. Normally they're about 3 inches long. This one appears to be three stories high. That's an awful lot of gouache. The cap of the tube is a cylinder with elongated cubes arranged at an angle along its edges. I did most of the work in a wireframe plan view of the project.

Related Link
www.wildscenes.com wildlife and landscape images by John Gardner ARPS
Richard Bell, richard@willowisland.co.uk