I've been doing a lot

of pen and watercolour wash drawings recently
but the only way that I'm really going to get

to practice with this new Ackerman Pump Pen (see Monday)

is to go back to some line drawing.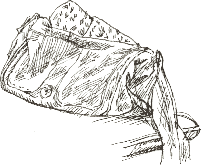 These drawings have a certain kind of inkiness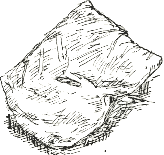 that you get only with a dip pen nib and Indian ink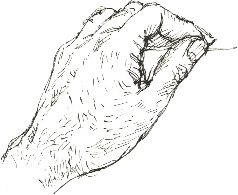 but as you can fill the Ackerman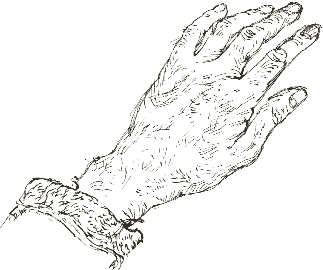 I didn't need to keep dipping into the bottle of ink.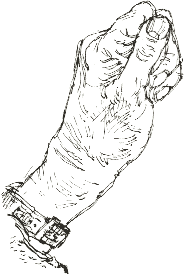 The pen still hadn't run out by the time I finished the last drawing.
Now that I'm a bit more confident with the pen I used it beyond the confines of my studio for the first time, sitting and drawing anything that came to hand in the lounge as Barbara watched Masterchef. After I'd drawn bag, cushion and some unidentified items from the fresh pot pourri that we were given for Christmas, I couldn't find any more likely still life objects so I drew that perenial subject in my sketchbooks - my left hand.
The paint water jug & mug and the Moutarde de Meaux pot with pheasant feathers sit on the corner of my desk in my studio. The model house is a gîte (French holiday cottage) that we stayed in in Brittany. The cows ambled right past our bedroom, which was at the back, early in the morning and I got up to see them milked and to chat to the woman who looked after them. I was pleased I could do this as she spoke no English. I drew them of course but I must have been feeling additionally creative during the wet week we spent at the cottage because I also wrote a poem about the cows - in French.
I made the model by pacing out the dimensions of the building, drawing each elevation - front, back and sides - so that they all fitted together, along with the roof and some tabs to glue the model together, onto an A4 page of my sketchbook. When we headed for the local hypermarket I got the drawing photocopied, coloured it in using watercolours and glued it together. It sits on the end of the shelf as a reminder of that holiday.