The Bed by the Shed
Richard Bell's Wild West Yorkshire nature diary, Saturday, 4th April 2009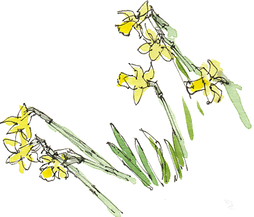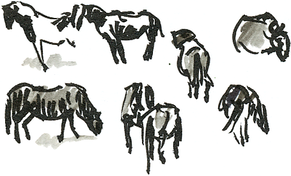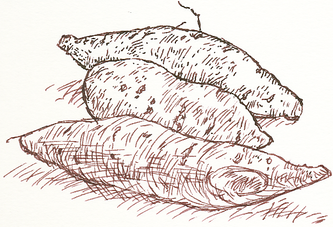 We don't grow sweet potatoes but this afternoon I planted three rows of Kestrel second early potatoes in the bed by the shed. Planting the potatoes was a ten minute job but I spent 2 hours or so in the preparation; forking over the ground, adding blood, fish & bone fertilizer and - and this took longest - sieving garden compost from the bins.
EVERY JOB in the garden seems to be related. I didn't have it on my 'to do' list but at least today I've made a start on sorting out the compost bins.
A man wields a sledgehammer on a fence post and the ponies gather round to watch like inquisitive children.
Our daffodils are nearly over. The drifts around Addingham church which we saw yesterday were just perfect. As impressive as anything you'd see in the Lake District.