Bridlington
Richard Bell's Wild West nature diary, East Yorkshire, Saturday, 16th May 2009, page 2 of 2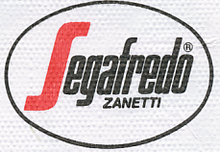 FLAMBOROUGH HEAD, here seen from north beach, Bridlington, is surrounded on three sides by the sea but during the ice age, when so much water was locked up in ice sheets, the sea retreated, leaving the old white chalk cliffs high and dry. Our ancestors, walking across the open tundra-like landscape that was revealed below would have seen this jutting finger of chalk as a landmark from miles around.
When we head to this stretch of coast we invariably walk along the cliff path at Flamborough Head but this afternoon we've come to take a closer look at Bridlington, an old fashioned seaside town, which we normally see at a distance, across the bay. I'm surprised to see that the harbour here still has more fishing boats than motorboats in it. And some pretty impressive looking herring gulls and the odd turnstone probing the mud.
We go for fish & chips by the harbour, a browse around the street market and a latté at Notarianni's before following the Sledmere road back home across the Wolds.
The Wolds landscape features in some of David Hockney's recent paintings.
The smell of Segafredo coffee, which I got a waft of from across the road, enticed me in to Notarianni's. A suitable place to stop and watch the world go by.
The John Bull seaside rock (that's a kind of candy, if you're not familiar with British traditions) shop opposite was doing good business this afternoon.