Out of the Box
Richard Bell's Wild West nature diary, Friday, 29th May 2009, page 2 of 2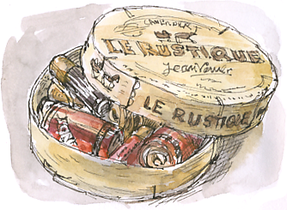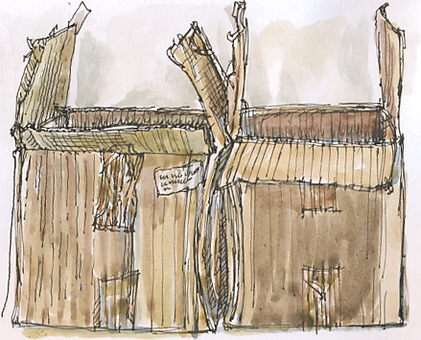 FRIDAY AFTERNOON and somehow the week (what was left of it after the bank holiday) has trickled through my fingers like sand. There's been so much going here and there that I haven't been able to settle to anything.
So I need to draw! (for fun I mean, not for work)
The batteries in the Camembert box (above) are awaiting recycling. My attempt to switch to rechargeable hasn't been entirely successful and, for that matter, my own batteries feel as if they need some recharging too.
Hope I get another chance to draw - more than a snatched coffee-break drawing - before too long.