Heading North
Richard Bell's nature diary, Northumbria, Monday 20 September 2010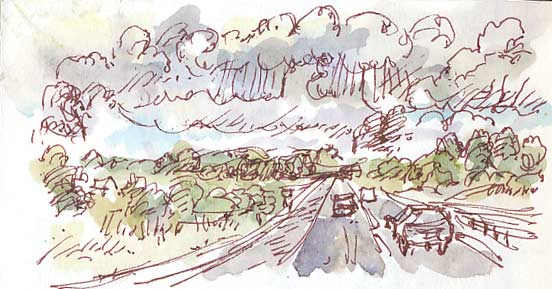 WE'RE HEADING up the A1 again, returning to stay at the Holly Bush Inn at Greenhaugh but this time for a whole four nights. Barbara takes over the driving after our coffee stop at the Little Chef (it can't be a real holiday if we don't stop at the Little Chef) so, as we continue to head north, I'm able to sketch using the same technique that I used on the train of building up a landscape from whatever details are whizzing by.
Very soon, we're turning off near Bishop Auckland onto the A68 and we descend into wide valleys of pasture and woodlands, with the Northumbrian moors beyond.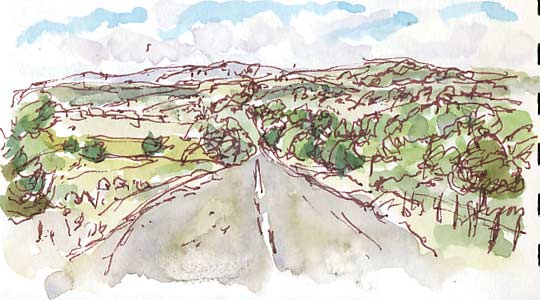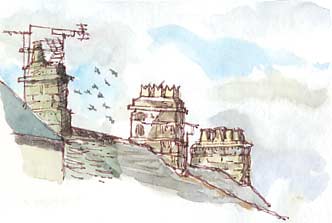 The only small town that you pass on this stretch of the A68 is Corbridge so we stop for a walk around the town and lunch at Martha's, where – as I did last time we were here – I draw chimney pots from the window, but a different set of chimney pots this time.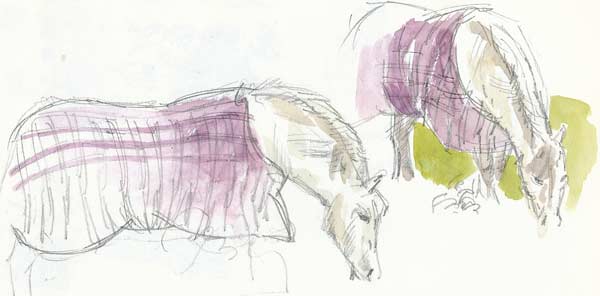 5.30 pm, Greenhaugh (the pronunciation sounds more like 'Green haff')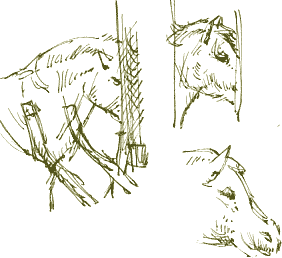 Ponies have a tendency to overeat, so this one, in the field behind the Holly Bush Inn, is constrained by an electric fence, so it doesn't get too much access to the acre or more of grass available.
It has a knack of always being in the wrong place for me to get a clear view of it.