Bull Crag Peninsula
Richard Bell's nature diary, Northumbria, Tuesday 21 September 2010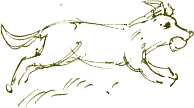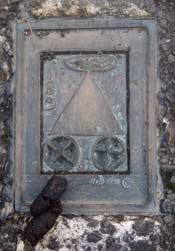 AS ON OUR summer visit, we take the morning Osprey ferry from Tower Knowe visitor centre around Kielder Water then walk the 8 mile Shoreline path back around the Bull Crag peninsula, finding another 3 of the Kielder Keepsake brass rubbing plaques on the trail devised in 1998 by Nicola Moss. Only 3 left to hunt down next time, as I'm convinced that the natural rock outcrop the 'Boar Wolf Bear' plaque was fixed to has now been swallowed up by the forest!
We missed plaque 189 on The Old North Tyne (right) last time but this morning its location, on an old road that dips down to a village now lost deep under Kielder Water, has been marked by some woodland creature. I suspect a fox because of the precise placing of the droppings, perhaps incorporating the plaque as a territorial boundary. The black droppings look more like hedgehog but perhaps this was a fox that had eaten a lot of blackberries or bilberries.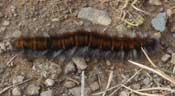 A fox moth caterpillar trundled across the path nearby. Its food plants include heather, bramble, bilberry and bog myrtle, all of which, with the possible exception of the bog myrtle, can be found growing on the peninsula. The caterpillar hibernates through the winter then comes out to soak up what sun there is in the spring, prior to pupating, so perhaps we'll meet up with this caterpillar again if we return in the new year.

Bastle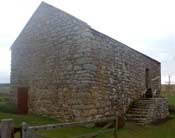 A local farmer who has worked on a restoration project gives us a tour of a local Bastle, a farmhouse built around 1600 to give protection from attack by the notorious Border Reivers. He tells us that at that time there were three types of rent or tax payment:
Grassmeal – the rent that you would pay for a field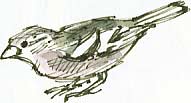 Greymeal – a pot of gruel that you would put outside your farmhouse if you knew Reivers were in the area. The idea was that having had a decent meal, they would then move on rather than attack your farmhouse.
Blackmail (originally 'blackmeal') protection money demanded by the Reivers. He tells us that the demands for payment were always written in black ink.
This particular bastle isn't open to the public but you can visit Black Middens Bastle House, just up the lane from it.