The Butterflies of Autumn

Thursday, 11th October 2001, West Yorkshire






This Month Rocks History Workshop Links Home Page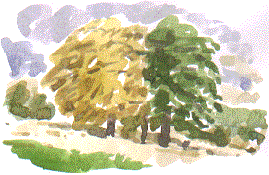 THE SUN brings out a few Comma, Peacock and Large White butterflies.

In Thornhill Park crimson berries of Yew trees and drifts of Autumn Crocus remind us of our recent holiday in Austria.

By the canal in a field by Millbank Lock there are cobs on the Sweet Corn.

Leafy Hawkweed is a species that is easier to identify than most, thanks to, as the name suggests, those leaves on the stem.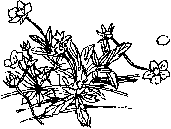 I find Cinquefoil trickier to identify as the flowers are so variable. Most have five petals (and five sepals and a leaf divided into five) but often there are just four petals, as on the related Tormentil.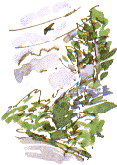 A Kestrel perches for a few minutes on a canal-side power line then flies off over the bushes.



Richard Bell,
wildlife illustrator
E-mail; 'richard@willowisland.co.uk'

Next page Previous page This day last year This month Nature Diary Home Page