Wakefield's Outwood

Saturday, 3rd November 2001, West Yorkshire






This Month Rocks History Workshop Links Home Page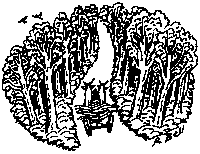 EVEN IN Elizabethan times the forest at Outwood, north of Wakefield, was so thick and extensive that a guide was employed to show travellers the way through it.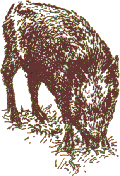 According to tradition John of Gaunt, during a stay at Pontefract Castle, killed the last wild boar in these parts at Stye Bank near Rothwell. At nearby John of Gaunt's hill the last wolf in Yorkshire was killed in about the year 1400.

From our nephew's house at Lofthouse we look out over a golf course on land that was once part of the Outwood but which later became part of the spoil heap of Lofthouse Colliery.


Willow Tit

In addition to the usual Coal, Blue and Great Tits we have a Willow Tit visiting the bird table early and late in the day.



Richard Bell,
wildlife illustrator
E-mail; 'richard@willowisland.co.uk'

Next page Previous page This day last year This month Nature Diary Home Page