High Hoyland

Monday, 7th April 2003, West Yorkshire




Rocks | History | Workshop | Links | Home Page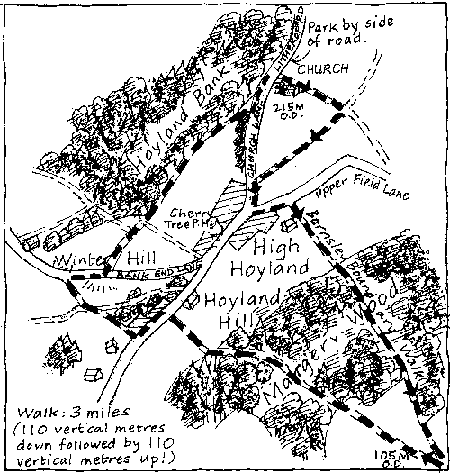 During the Industrial Revolution 'Parish Churches like High Hoyland became remote from the hub of human activity,' writes John Wilkinson in Exploring the Upper Dearne Valley, 'Like boats keeled over on a beach following the ebb of the tide, they were left high and dry.'
High Hoyland Church

1804 to 1904

Rebuilding 1907

Present church 1908
Although the tower dates from the seventeenth century, the nave and chancel were rebuilt in Edwardian times. In his book John Wilkinson shows these photographs which record the rebuilding. The present nave and chancel are more in keeping with the tower than the Georgian building that they replaced.
Much of the historical interest lies in the well-preserved tombstones in the churchyard which include a monument to Ann Copley, who was born in 1600 and died in 1705.
The head of an Anglo-Saxon cross found here is preserved in the Tolson Museum, Huddersfield but High Hoyland may have been a sacred site in pre-Christian times. There may have been an Iron age settlement here.
All Hallows
The first church built here in 1150 by Adam Fitz Swain was dedicated to All Hallows. It's a little way out of the present village and I wonder if this might be because it was built near an existing site of pagan worship. All Hallows was sometimes used as the dedication for a church that adopted a pre-Christian site, for instance in 610 when Pope Boniface IV converted the Pantheon in Rome into a Christian church he had it dedicated to all the martyrs. All Hallows has pagan associations in Halloween, now celebrated on the 31st October. Until 834 the festival of All Hallows, also know as All Saints Day, was associated with May Day, the 1st May.
All Hallows is no longer in use as a church and I'm told that it was recently put up for sale as a residence.
Brambling and Beeches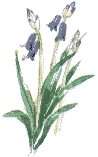 Bluebells are beginning to appear in the woods. On our walk (see sketch map above) we see a single brambling perching on a beech tree at Hoyland Bank. This finch looks like an orangey version of the chaffinch. It often feeds on beech nuts. Two bramblings have recently been ringed at Wintersett Reservoir ringing station, seven miles to the north west of High Hoyland.
Exploring the Upper Dearne Valley

John Wilkinson's book Exploring the Upper Dearne Valley, 'a comprehensive study of the essential characteristics and life of the Upper Dearne valley - and the people who, over the years, have helped to make it what it is' is published by Bridge Publications, Penistone, England, priced £9.95 paperback, ISBN 0-947934-33-2.



richard@willowisland.co.uk

Next page | Previous page | This day last year | This month | Nature Diary | Home Page