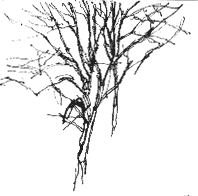 4 p.m. New Street, Ossett
New Street isn't so new any longer; it's a street of Victorian villas to the east of the centre of Ossett. There's a row of tall limes on the street.
How do we manage without gadgets? In student days I cut my beard and hair with scissors. Not surprisingly when I met Barbara she soon introduced me to her hairdresser friend Lynn. There was no going back to my patchy version of haircutting after that.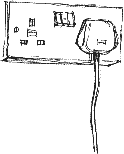 This afternoon we go out to buy a beard trimmer. The old one is blunt and it will cost almost as much as the original cost of the trimmer to buy a new blade. This time I'm going for a self-sharpening model.
I think of all the gadgets we've had that have ended up in landfill sites. While we're in the electrical store we pick up a CD lens cleaner disk and an anti-surge protector. Hopefully they'll give a new lease of life to my slippy CD player (yes, that worked) and some protection for my computer and so save any premature trips to the waste disposal site.

Richard Bell, richard@willowisland.co.uk