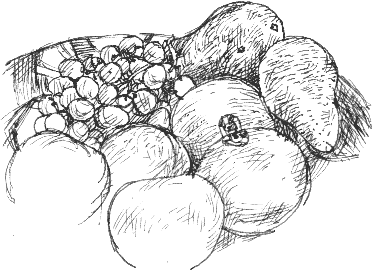 Do you remember Quaver, the house rabbit which I drew in this diary a few weeks ago? We've had sad news about him.
While his owner was out Quaver, who was left free to roam about the downstairs rooms, climbed up on the back of the settee and chewed a hole in the curtain. Somehow he fell and got his head stuck in the hole he'd made. The seams held him there and, being quite a heavy rabbit, he hung himself.
He was such a character, leaping about and jumping summersalts, it's not surprising that he got himself into such a scrape. Poor Quaver.

Richard Bell, richard@willowisland.co.uk